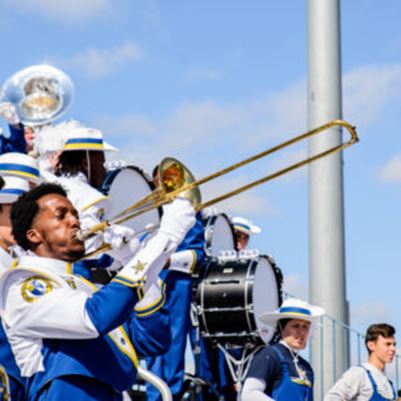 Adrian, MI – Siena Heights University will host the upcoming Lenawee County Band Directors' Association Marching Band Exhibition.
The October 4th event will feature thirteen different marching bands from Lenawee County.
This is the LCBDAs 75th year organizing the event and Siena's 2nd year hosting. The intention of this event is to showcase the efforts of all the marching band students in the county at one location.
It is a celebration of the marching arts in Lenawee County, and a chance for the students and directors to spend time with each other in a supportive atmosphere. There is also a great opportunity for friends and family to come together to listen to and enjoy a wide variety of band performances.
There is a $2 per person admission fee, or a $5 fee for families.
Tune into our local and state newscasts, anytime day or night, for this story and more.
#wlenradio #wlennews #lenaweenews