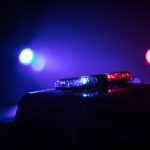 Adrian, MI – The Adrian Police Department responded to calls of shots fired on Frank Street at around 8:30pm Monday night.
Sergeant Joe Wisniewski told WLEN News on the scene that the shots came from the 400 block of Frank Street, and that there were five or six of them.
When asked by WLEN News if the shots fired Monday were connected to the reports of shots fired last week near Monument Park… just about a block away… were related, he said that it is "unknown at this time."
Wisniewski did not have a description of a possible suspect or vehicle as of about 9pm Monday night.
APD officers were able to recover casings at the scene.
Tune into our local and state newscasts, anytime day or night, for this story and more.
#wlenradio #wlennews #lenaweenews