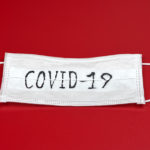 Of the 401 total confirmed COVID-10 cases in Lenawee County, 157 of them are monitoring at home as of Wednesday afternoon.
The Lenawee County Health Department reported that there was an increase of 3 total cases from Tuesday.There are 231 people considered "discontinued from isolation and improving".
One person was in the hospital as of Wednesday. 12 total deaths from COVID-19 have been reported in Lenawee County. The Michigan Department of Health and Human Services reported that statewide on Wednesday, there were 796 new cases, and 7 deaths. The statewide total death number is at 6,264…and the total number of cases in Michigan is at 88,756.