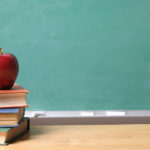 In the regular meeting of the Adrian Public Schools Board of Education on Monday night, several agenda items were completed. The board approved the resignations of Baillie Sackett and Alex Smith and approved the hiring of Kaysie Burnside and Sabrina Sanchez for Head Start.
The board also approved the purchase agreement for the sale of 239 Cross Street after discussion and an amendment to the contract language. This was a change in the description language which was recommended as needed with zoning. The Return to School plan was also adopted and that information was released in a separate story by WLEN news on the air and on line.
The next meeting of the APS Board of Education will be August 13th at 6pm.