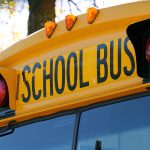 Adrian, MI – State Representative Bronna Kahle, during Thursday's 7:40 a.m. break, talked about Michigan schools and their return to learning plans.
She said that Lansing is allowing schools to make their own decisions when it comes to in-person learning this fall.
Districts are prioritizing safety across the board, with some offering in-person instruction paired with virtual options… and others in the state going exclusively virtual.
The Governor's directives have some similarities to plans put forward by the legislature, as explained by Representative Kahle…
Tune into our local and state newscasts, anytime day or night, for this story and more.
#wlenradio #wlennews #lenaweenews