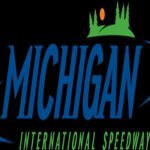 Lenawee County, MI – 2019 American Idol winner Laine Hardy will perform a virtual National Anthem prior to the running of the NASCAR Cup Series Consumers Energy 400 at MIS this weekend.
From growing up in the heart of Bayou Country to winning the 17th season of American Idol in 2019, Laine Hardy's road to a career in music was always clear-cut.
After winning American Idol in 2019, Laine focused on songwriting and touring, headlining shows in Denver, Indianapolis, Sacramento, Minneapolis, Lexington and more.
The race at Michigan International Speedway will start at 4:30 pm and will be televised nationally on NBCSN.
Tune into our local and state newscasts, anytime day or night, for this story and more.
#wlenradio #wlennews #lenaweenews