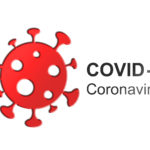 Lenawee County, MI – Of the 374 total confirmed cases of COVID-19 in Lenawee County, 136 of them are monitoring at home as of Thursday afternoon.
The Lenawee County Health Department reported that there was an increase of 4 total cases from Wednesday.
There are 221 people considered "discontinued from isolation and improving."
Five people were in the hospital as of Thursday. Twelve total deaths from COVID-19 have been reported in Lenawee County.
The Michigan Department of Health and Human Services reported that statewide on Thursday there were 722 new cases, and 26 deaths. 17 of them were identified during a Vital Records review.
The statewide total death number is at 6,247 … and the total number of cases in Michigan is at 85,429. Over the weekend, the State reported 60,022 recoveries… which are updated every Saturday.
Tune into our local and state newscasts, anytime day or night, for this story and more.
#wlenradio #wlennews #lenaweenews