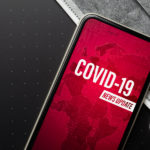 Lenawee County, MI – The Lenawee County Health Department reported a 12th COVID-19 related death on Wednesday. WLEN News reached out to the Health Department for more information, and they said it was of a 78-year-old male with underlying health conditions.
There were also 345 total confirmed cases of COVID-19 on Thursday in Lenawee, an increase of nine from Wednesday.
There are 134 people monitoring at home, and 196 people "discontinued from isolation and improving."
Three people were in the hospital as of Thursday afternoon. 12 total deaths from COVID-19 have been reported in Lenawee County.
There were 2 COVID-19 death reported by the Michigan Department of Health and Human Services on Thursday between the counties of: Lenawee, Jackson, Monroe, Hillsdale, and Washtenaw. Both of them were in Washtenaw County, upping their today to 112.
Between all of those counties, there have been a total of 201 deaths from COVID-19, and 4,006 total confirmed cases… up 63 from Wednesday's totals.
The Michigan Department of Health and Human Services reported that statewide on Thursday that there were 715 new cases, and 19 deaths. 14 of those were identified through a Vital Records Review.
The statewide total death number is 6,191… and the total number of cases in Michigan is at 80,887.
Tune into our local and state newscasts, anytime day or night, for this story and more.
#wlenradio #wlennews #lenaweenews