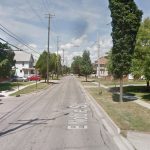 by, WLEN News Staff
Published on 1-10-18
A 49-year-old man is behind bars in Monroe County after being accused of concealing a person's death. The Monroe Evening News is reporting that David Hall lived in his apartment for up to a month with his girlfriend lying dead in a bedroom.
He reportedly gave no reasonable explanation as to why he didn't report the death of his girlfriend, 56-year-old Kandace Simmons, or why he continued living in the apartment with her body in a bedroom. Simmons and Hall lived in the apartment on E. Noble Ave.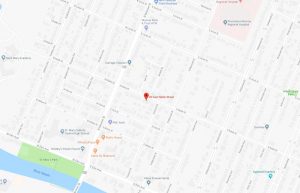 Address where the man allegedly had lived.
There were no indications that Simmons died a violent death. Autopsy results are pending. A family member told authorities that she had a history of medical issues.
It appears Simmons died in early December. Hall never informed authorities and continued living in the apartment for the next three to four weeks. He opened windows and lit candles to help cover the odor. Hall is being held on a $50,000 bond. He is due back in court next week.
Join our newscasts for this and more local and state news stories. Images attached to this news story are screencaptures from Google Maps.