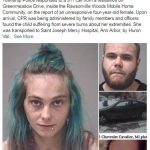 by, WLEN News Staff
Published on 1-10-18
New information has been released in the capture of a local couple charged in the death of a four-year-old girl. Authorities say Candice Diaz and Brad Fields were arrested in Gainesville, Georgia on Tuesday after someone tipped off police the couple may have been heading south. Investigators had been trying to track them down since New Year's Day, when four-year-old Gabby Barrett was found hanging onto life at her Rawsonville Woods mobile home- just 10 miles from the center of Milan.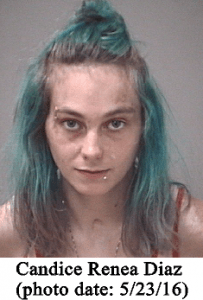 According to a court document obtained by the Detroit Free Press, Gabby had burns and bruises to her entire body. The Washtenaw County Medical Examiner called her death the worst child case in 27 years of practice. WILX is reporting Diaz and Fields both have been charged with murder, child abuse, and torture. Barrett was pronounced dead shortly after arriving to a local hospital. Her death was quickly ruled a homicide by investigators.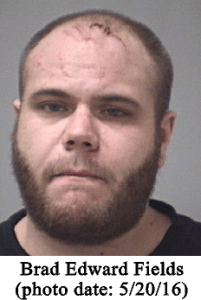 See our first update on the capture of the two accused here. Images in this article courtesy of Sumpter Township PD. Tune into our newscasts day and night for this and many other local and state news stories.