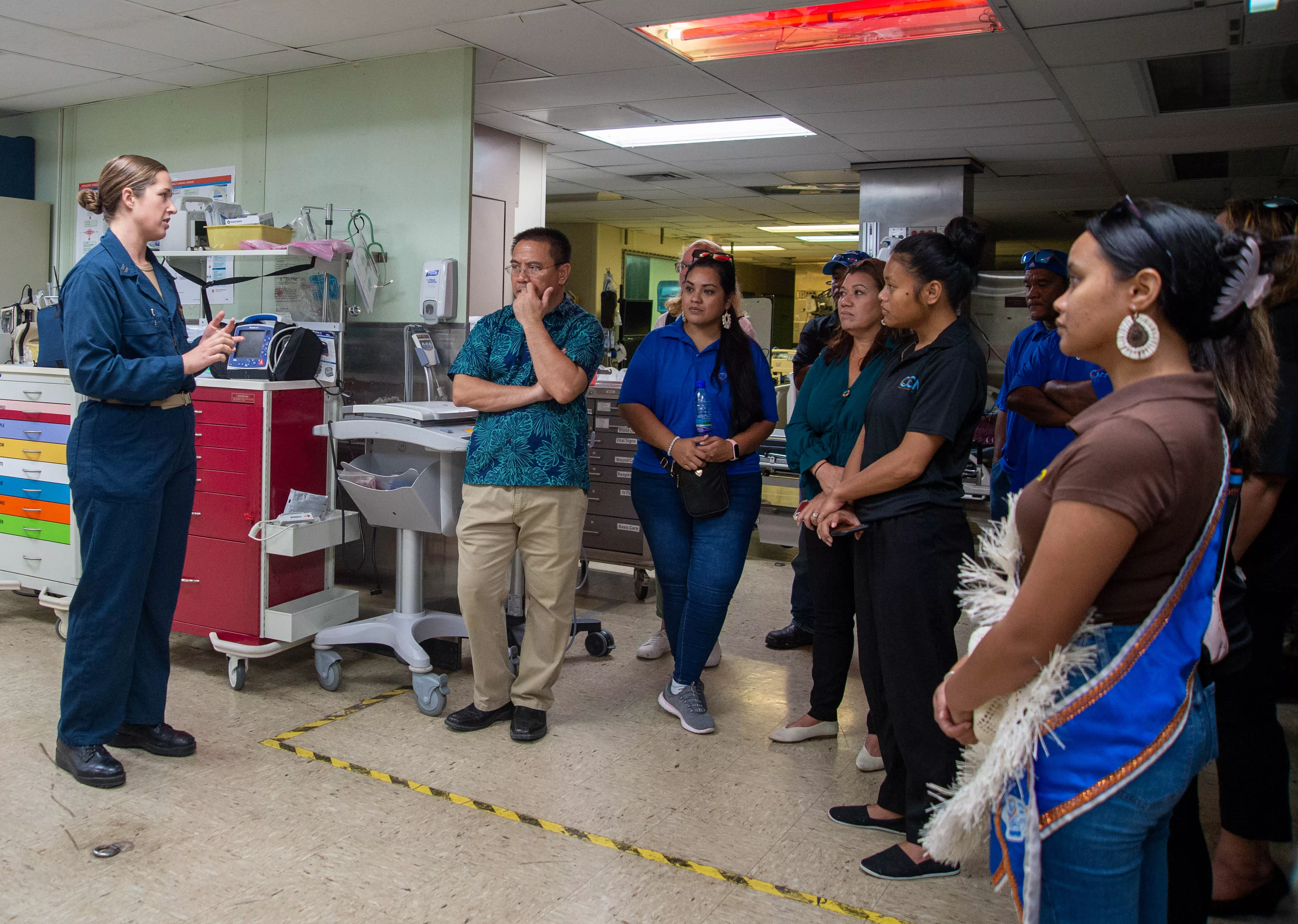 Saline, MI – U.S. Navy Lt. Kim Kozlowski, from Saline, spoke to visitors from the Republic of the Marshall Islands Office of Commerce, Investment and Tourism during a tour aboard the hospital ship USNS Mercy (T-AH 19) while anchored in the Majuro, RMI, as part of Pacific Partnership 2024.
Pacific Partnership, now in its 19th iteration, is the largest multinational humanitarian assistance and disaster relief preparedness mission conducted in the Indo-Pacific and works to enhance regional interoperability and disaster response capabilities, increase security stability in the region.
Tune into our local and state newscasts, anytime day or night, for this story and more.
Sign up for WLEN's weekday newsletter: 

#wlenradio #wlennews #lenaweenews
*U.S. Navy photo by Mass Communication Specialist 2nd Class Celia Martin*