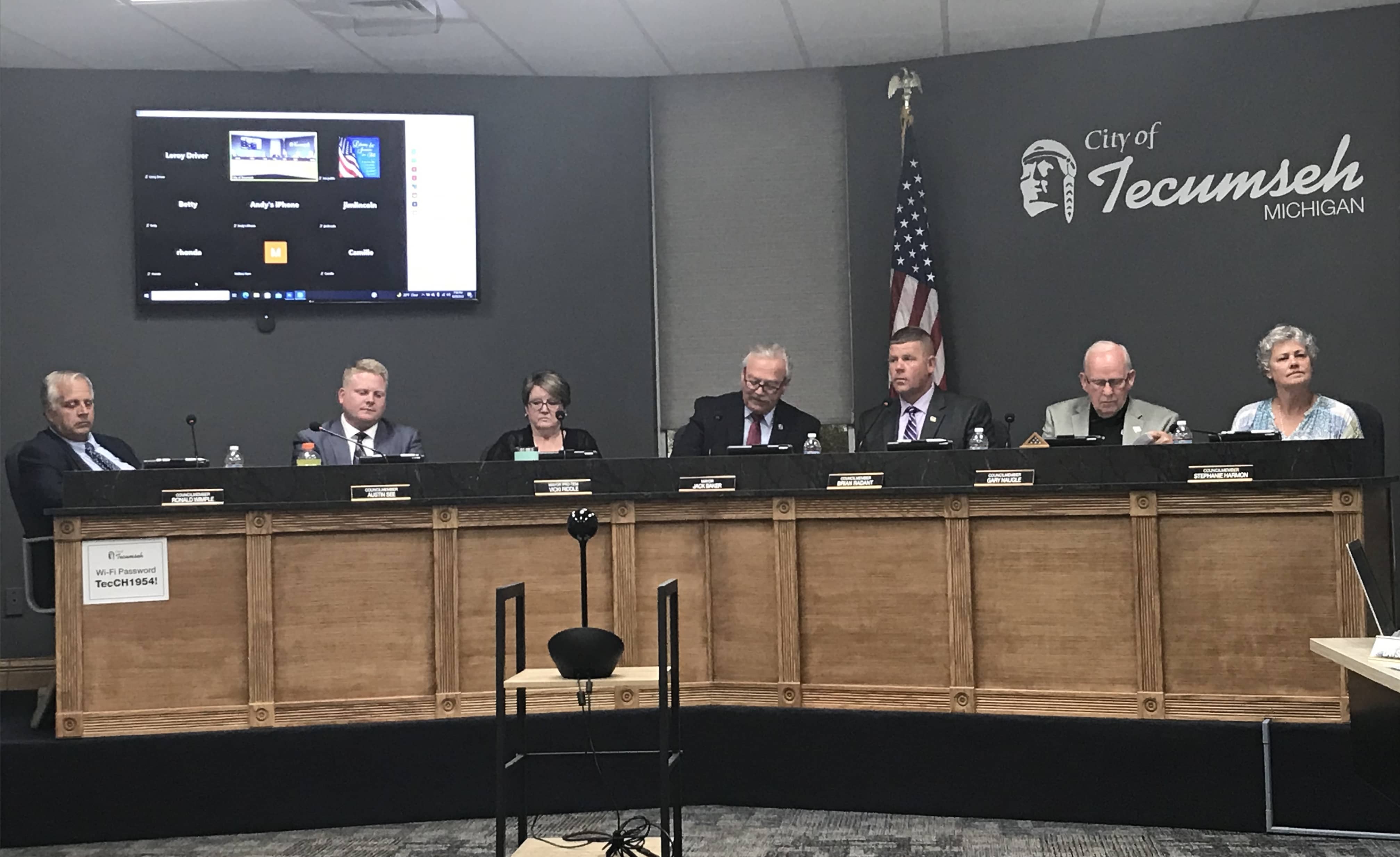 Tecumseh, MI – Lenawee Now, a nonprofit public-private partnership dedicated to economic and business expansion throughout Lenawee County, will not be receiving dues from the City of Tecumseh next fiscal year.
The resolution that was passed cited several issues the City had with the organization, including…what they said….was a lack of attention and efforts by Lenawee Now relative to business attraction efforts in Tecumseh.
They also said that Lenawee Now has also not been visible in what efforts they may be conducting in Tecumseh, as is evidenced by the fact they have not attended a City Council meeting since the agreement was discussed in 2019.
Here is City Manager Dan Swallow announcing the recommendation to Council Monday night…
Tecumseh Mayor Jack Baker spoke just before the vote was taken, and said that he encouraged the recommendation…
The vote was 7-0 in support of the resolution. WLEN News reached out to Lenawee Now after the Lenawee County Board of Commissioners pulled their funding earlier this month, and has not received a comment.
Tune into our local and state newscasts, anytime day or night, for this story and more.
#wlenradio #wlennews #lenaweenews