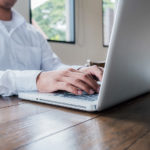 Adrian, MI – The return of live theater and music to area stages has brought with it an unwelcome guest: the return of online resellers trying to trick theatergoers into paying exorbitant markups for tickets to local events.
Erik Gable, the Croswell Opera House's director of marketing and audience development said: "Tickets for this show cost between $20 and $40, but we've seen third-party websites trying to sell them for as much as $203."
Gable also said that resellers seem to get especially aggressive around the holidays, when lots of people who might not be familiar with local venues are coming in from out of town.
One common tactic of resellers, Gable said, is to digitally remove the price from print-at-home tickets before sending them on to the buyer, so that the buyer doesn't realize what the tickets actually cost.
The Croswell is asking anyone who thinks they may have paid more than face value for a ticket from a reseller to contact the box office.
Tune into our local and state newscasts, anytime day or night, for this story and more.
#wlenradio #wlennews #lenaweenews