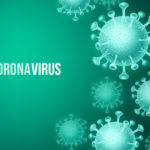 Adrian, MI – The Michigan Department of Health and Human Services reported more than 17,000 COVID-19 cases from Saturday through Monday.
On Monday, the Lenawee County Health Department reported 169 new confirmed cases, with 28 in the hospital. There have been 204 total COVID-19 deaths in the county since the start of the pandemic…with two new deaths since our last report.
There are currently 531 Lenawee County residents with the virus monitoring at home.
In the State of Michigan, the MDHHS reported 17,008 new confirmed cases of COVID-19 from Saturday through Monday. They also reported 83 total deaths over that time, with 32 of them identified during a Vital Records Review.
In Michigan, 54.8% of the eligible residents, over 5 years old, are fully vaccinated. That number for Lenawee County is at 47.2%.
Tune into our local and state newscasts, anytime day or night, for this story and more.
#wlenradio #wlennews #lenaweenews