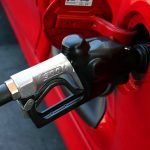 Dearborn, MI – AAA Michigan reported the latest information on gas prices in the WLEN listening area… and throughout the state.
As of Sunday night, the statewide average for regular unleaded gasoline was $3.15… slightly below the national average of $3.19.
The average in Lenawee County was at $3.05 per gallon.
Monroe County was at $3.14, Hillsdale County at $3.00, Washtenaw County $3.27, and the Jackson area average price was at $3.10.
AAA Michigan reports averages of thousands of gas stations across the state.
Tune into our local and state newscasts, anytime day or night, for this story and more.
#wlenradio #wlennews #lenaweenews