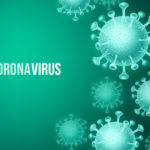 Adrian, MI – The Lenawee County Health Department and the Michigan Department of Health and Human Services updated their COVID-19 numbers over the weekend.
The LCHD said that there were 133 new cases since Friday's reporting, 12 hospitalized, and one additional death… pushing the countywide total to 129. There are 350 active cases of COVID-19 in Lenawee County, and 6,333 recoveries.
The MDHHS reported 10,293 new confirmed cases from Sunday and Monday… and 21 COVID-19 deaths from those two days. The department also reported 4,706,383 total vaccine doses administered… with 41,406 of them being in Lenawee County.
Tune into our local and state newscasts, anytime day or night, for this story and more.
#wlenradio #wlennews #lenaweenews