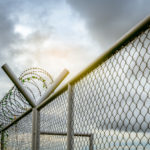 Lenawee County, MI – After being one of the epicenters for COVID-19 cases in Michigan Department of Corrections facilities, Gus Harrison… in Lenawee County… currently has 2 active cases of the virus.
Reporting on the State's website, as of Monday, says that there have been 1,954 prisoners tested at the facility, with 1,465 total positive cases… a vast majority of which have recovered.
Unfortunately, there have been 7 COVID-19 deaths reported at Gus Harrison since tracking the virus began last year.
There have been 333 positive cases of COVID-19 among staff at the facility, with one death.
Statewide, the Michigan Department of Corrections reported on their website as of Monday, that there were 629 active COVID-19 cases, with 22,913 recoveries, and 138 deaths.
Tune into our local and state newscasts, anytime day or night, for this story and more.
#wlenradio #wlennews #lenaweenews