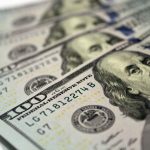 Adrian, MI – Students graduating from Lenawee and Jackson Counties have scholarships available through the Sigmund Foundation.
If you are a resident of either of those counties and need funds for college, or are already in college and need money, take note…
April 15th is the deadline for the traditional Sigmund Foundation Scholarships and as well as the Sigmund Scholarships for the Trades applications. Eligibility for an award of up to $5,000 is based on financial need, and students can be part-time or full-time.
Applications for both scholarships are on-line at www.sigmundfoundation.org, or through area high school counselors, college or university financial aid departments, or by contacting the Foundation office.
Tune into our local and state newscasts, anytime day or night, for this story and more.
#wlenradio #wlennews #lenaweenews