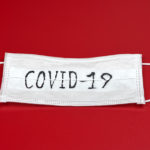 Lansing, MI – The Michigan Occupational Safety and Health Administration inspected and issued COVID-19 emergency rule or general duty citations to 16 different workplaces with violations for failing to protect workers and take safety precautions. Two of the violations were from the 103.9fm WLEN listening area.
Adrian Urgent Care was cited for an other-than-serious violation of COVID-19 workplace safety requirements including not maintaining daily health screenings for all visitors that enter the workplace. The inspection was initiated in response to an employee complaint.
Fusco Construction, LLC of Dundee was fined $1,000 for serious violations of Coronavirus Disease 2019 Emergency Rules, specifically the lack of a preparedness plan, no face coverings, no hand sanitizer or washing facilities, not performing daily health screening of employees and no COVID-19 safety coordinator. Total penalties, including other workplace violations, were $4,100.
To report health and safety concerns in the workplace, go to Michigan.gov/MIOSHAcomplaint.
Tune into our local and state newscasts, anytime day or night, for this story and more.
#wlenradio #wlennews #lenaweenews