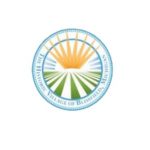 Blissfield, MI – The Blissfield Village Council voted to accept a contract offer with Dewey McClary for the position of Interim Administrator on Monday night.
McClary took a moment prior to the vote to talk a little bit about himself for the Blissfield community that was in attendance at the virtual meeting…
Here is how the Blissfield Village Council voted for Dewey McClary…
The contract will include a monthly salary, transportation, and lodging. Blissfield's prior Village Administrator Joe Frey's contract was terminated by a slim majority by Council in December.
Tune into our local and state newscasts, anytime day or night, for this story and more.
#wlenradio #wlennews #lenaweenews