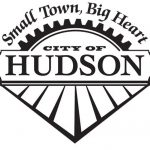 Hudson, MI – The City of Hudson has a unique way of electing its Mayor… they do it every year, and their City Council is heavily involved in the process.
WLEN News got that word from Hudson Mayor Carmel Camp…
This will be Camp's 8th year as Hudson's Mayor. The process is inked in the Hudson City Charter. She ran unopposed for the Mayoral seat this year, although in years past she has had an opponent.
Tune into our local and state newscasts, anytime day or night, for this story and more.
#wlenradio #wlennews #lenaweenews