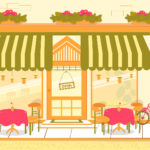 Tecumseh, MI – The state has announced funding to help restaurants, gyms, recreation centers and retailers increase their outdoor capacity during the winter months.
There is $3 million available for the entire state and will be delivered on a 'first come first serve' basis. Each business with 50 or less employees can apply for up to $10,000 and the funding can be used for the following types of expenses:
Construct temporary structures such as canopies and igloos or purchase portable heaters, outdoor furniture and tableware, cooking equipment, and other related safety and security upgrades necessary to increase outdoor capacity for carryout and delivery services.
The link to apply is: www.MiWinterGrants.org.
Businesses in Tecumseh… Economic Development Director Jessica Sattler says that the DDA will be applying for funds to purchase tables, barriers, etcetera to be used by downtown businesses.
Tune into our local and state newscasts, anytime day or night, for this story and more.
#wlenradio #wlennews #lenaweenews