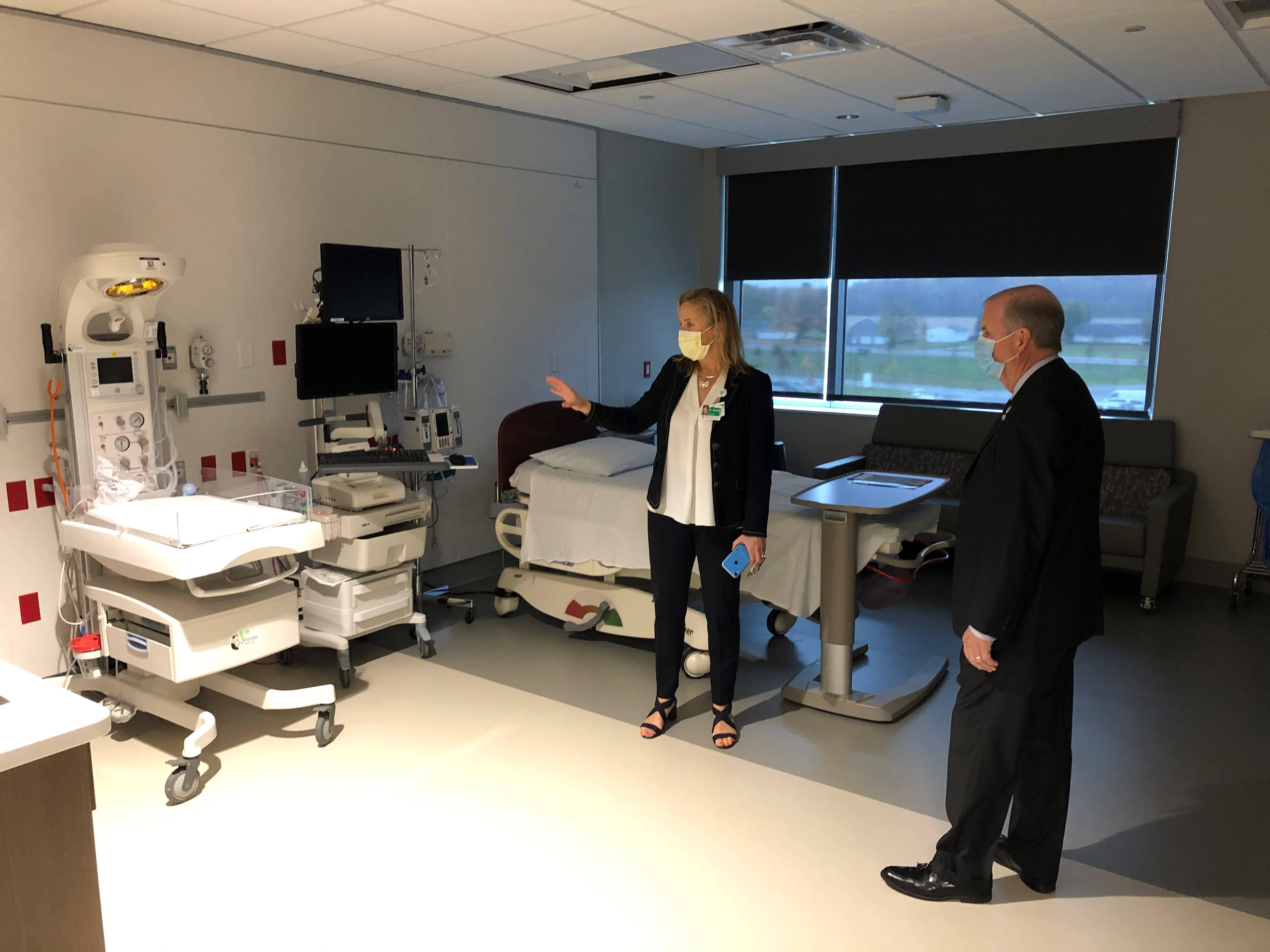 Adrian Twp., MI – United States Congressman Tim Walberg made a visit to the ProMedica Charles and Virginia Hickman campus late last week.
Doctor Julie Yaroch, President of Hickman Hospital, led the tour highlighting select patient areas while discussing services and state of the art enhancements, all to provide a top-notch experience for their patients.
Jason Trame, District Vice President/Executive Director, also treated Congressman Walberg to a tour of the YMCA.
The new hospital offers state of the art facilities and enhanced opportunities for health care in the Lenawee County community.
The campus includes the new Frank and Shirley Dick YMCA and ProMedica Wellness Center, which houses ProMedica Total Rehab, ProMedica Farms and over 2 miles of walking trails.
The hospital is over 200,000 square feet, consisting of 40 medical-surgical beds, 10 critical care beds, 4 operating rooms with 3 minor procedure rooms, 27 emergency rooms, 8 labor and delivery rooms, and full diagnostics.
For more information about ProMedica, visit www.promedica.org.
Tune into our local and state newscasts, anytime day or night, for this story and more.
#wlenradio #wlennews #lenaweenews
*Media in this story courtesy of ProMedica*