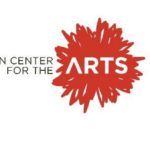 Adrian, MI – Local artist Jill Shaffer will lead instruction during a fun night for women at the Adrian Center for the Arts later this month.
Bring a friend and learn the art of making a memory book. These books can be used as journals, recipe books, photobooks whatever the student's need is.
Supplies will be provided. The class will be held in the ACA Gallery Classroom, Building #46 on Tuesday, October 20th from 6 to 8 p.m. Visit www.adriancenterforthearts.org for more information and to register.
Tune into our local and state newscasts, anytime day or night, for this story and more.
#wlenradio #wlennews #lenaweenews