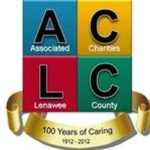 Adrian, MI – The "Keep Lenawee Warm" program will take place later this month at the Associated Charities in Adrian.
The Keep Lenawee Warm program distributes coats, hats, scarves, gloves and blankets to anyone in Lenawee County that needs them. No registration is required.
Keep Lenawee Warm will take place on Wednesday October 28th from 9am to 3pm and Thursday October 29th, from 9am to 3pm at Associated Charities on 221 South Tecumseh Street in Adrian.
The Associated Charities will be closed October 20th through November 3rd to prepare for the program and will not be accepting donations during that time.
They will reopen on November 3rd.
Tune into our local and state newscasts, anytime day or night, for this story and more.
#wlenradio #wlennews #lenaweenews