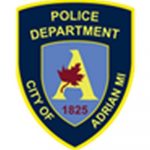 Adrian, MI – The Adrian Police Department is investigating an incident over the weekend involving "shots fired."
Witnesses told the APD that the incident happened at 12:43am Saturday morning at the corner of Michigan and Dennis Streets. They told the Department that an exchange happened between the occupants of a passing vehicle and several subjects standing at the corner.
The witnesses told the APD that one of the subjects standing at the corner pointed a gun straight up and fired two rounds, then ran from the scene. No injuries or damage were reported.
The individual who fired the gun was described as a heavy set black male wearing gray sweatpants and no shirt. Anyone with information on this case should call Detective Sergeant LaMar Rufner at (517) 264-4834.
Tune into our local and state newscasts, anytime day or night, for this story and more.
#wlenradio #wlennews #lenaweenews