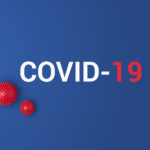 Adrian, MI – Two additional positive cases of COVID-19 were reported by the Lenawee County Health Department on Wednesday…bringing the total to 166.
The Department said that 84 percent of the confirmed COVID-19 cases are discontinued from isolation and improving.
11% of the 166 cases were monitoring at home as of Wednesday afternoon. 2 people were in the hospital, and 6 people have died from COVID-19.
Taking a look at regional numbers for COVID-19 cases and deaths…
Monroe County has 508 confirmed cases and 20 deaths
Hillsdale County has 175 confirmed cases and 25 deaths
Washtenaw County has 1,425 confirmed cases and 103 deaths
Jackson County has 468 confirmed cases and 29 deaths
How are our neighboring counties in Ohio doing?…
According to the Ohio Department of Health on Wednesday…
Williams County has 60 cases with 1 death
Fulton County has 54 cases and no deaths
Lucas County has 2,527 cases and 299 deaths
Tune into our local and state newscasts, anytime day or night, for this story and more.
#wlenradio #wlennews #lenaweenews
*COVID-19 cases and deaths numbers are from the Lenawee County Health Department, the Michigan Department of Health and Human Services, and the Ohio Department of Health*