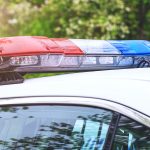 Adrian, MI – Lenawee County residents posted on social media Tuesday about a possible prison-break at Gus Harrison Correctional Facility after the siren was heard earlier in the day.
Law enforcement who were at the scene told WLEN News Tuesday evening at they were called to the facility earlier in the day because an unknown number of prisoners, reportedly, did not want to leave the prison yard and go back inside.
Law enforcement officials also said there were no escapes and no riot. The prison is currently treating the incident internally.
Tune into our local and state newscasts, anytime day or night, for this story and more.
#wlenradio #wlennews #lenaweenews