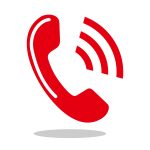 ADRIAN, MI – The Lenawee County Sheriff's Office reports that as a result of the Governor's Executive Order to "Stay at Home", residents should not call 911 to advise them of persons who may not be adhering to the order.
The department says that their 911 Operators are extremely busy with high priority calls for service. Patrol Deputies will be on the roads patrolling but will not be stopping motorist to determine their intent for being out. That would be counterproductive to the mission of Social Distancing. If a Deputy does have contact with a motorist they will be taking an "informative" approach by reiterating the Stay at Home Order and urging compliance.
If law enforcement is made aware of a business not following the Governor's Order they will take the same "informative" action with the business. Further violations may lead to corrective action in the form of a report being sent to the Lenawee County Prosecuting Attorney for review.
The Lenawee County Sheriff's Office asks that you be safe and follow the guidelines put out by authorities during this crisis. For further information, contact Sheriff Troy Bevier at (517) 264-5371.
*Information in post from Lenawee County Press Release*
Tune into our local and state newscasts, anytime day or night, for this story and more.