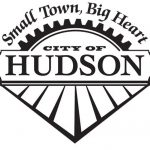 The Michigan Department of Natural Resources recently approved nearly $2 million in Recreation Passport grant funding, with one project being in Lenawee County.
The City of Hudson was awarded $150,000 for trail-head improvements at their Murdock Trail.
The total amount of $1,993,500 will be shared by 18 communities across the state for local park improvement projects.
The selected projects were chosen from a field of 70 grant applications seeking $7.3 million in local funding, the largest demand to date in the program's nine-year history. Successful applicants clearly demonstrated projects designed to increase public access to quality outdoor recreation opportunities.
Funding for this program is derived from sales of Michigan's Recreation Passport, required for vehicle entry into 103 state parks and recreation areas, 140 state forest campgrounds, hundreds of miles of state trails, historic sites, hundreds of boating access sites and other outdoor spaces.
Tune into our local and state newscasts, anytime day or night, for this story and more.
#wlenradio #wlennews #lenaweenews
*Information courtesy of a press release from the Michigan Department of Natural Resources*