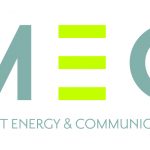 Erika Escue-Cadieux was recently selected to fill the vacant District 8 seat on the Midwest Energy & Communications (MEC) Board of Directors. The three-year terms ends in April 2021, and the district includes Adrian, Cambridge, Clinton, Franklin, Raisin, Ridgeway, Rollin, Rome, Tecumseh, Woodstock, and northern portions of Blissfield, Deerfield, Dover, Hudson, Madison and Palmyra Townships.
The owner of Hooligan's Grill, Escue-Cadieux has been a staple of the Adrian community since 2013. She currently lives in Onsted with her husband, Kent, an engineer with Ford.
With roots in interior design, Escue-Cadieux entered the restaurant hospitality arena after years working to help restaurants create unique and stylish environments for their customers. "My favorite part of being a restaurant owner is that I get to help people celebrate life's milestones: birthdays, engagements, anniversaries, promotions, etc. I enjoy getting to be a part of people's special moments," she said.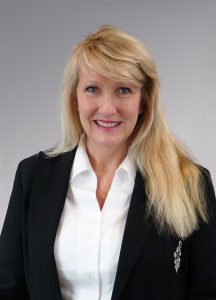 She's also the inventor of GoDotz, a wearable technology that aids in the use of touchscreen devices for those who struggle with typing and other activities on smaller touchscreen devices.
Escue-Cadieux is eager to use her breadth of professional and personal experiences to represent MEC's customers. "I want to pay it forward and be a positive force for those I serve," she noted.
*Media Courtesy of Midwest Energy and Communications*
Tune into our local and state newscasts, anytime day or night, for this story and more.
#wlenradio #wlennews #lenaweenews