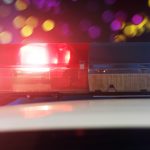 On Wednesday, January 8th, at approximately 2:30am, a 55 year old Adrian resident accidentally shot himself in the leg while walking in the City of Adrian.
He suffered non-life-threatening injuries, and was treated and released from a local hospital.
The weapon was in the victim's pocket, without a holster, and discharged when he place his hand in his own pocket and mistakenly pulled the trigger.
The victim is a Michigan CPL holder, and was legally carrying the weapon at the time of the discharge. No charges will be sought against the victim for discharge of the weapon.
*Courtesy of a Press Release from the Adrian Police Department*
Tune into our local and state newscasts, anytime day or night, for this story and more.
#wlenradio #wlennews #lenaweenews