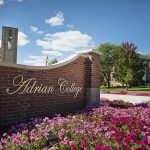 ADRIAN, Mich. — Adrian College will present its graduates of the class of 2019 during winter commencement on Friday, Dec. 13.
The ceremony will begin at 7 p.m. in Herrick Chapel at Adrian College.
In addition to awarding six graduate degrees and more than 40 undergraduate degrees, Jim Van Doren will also be recognized during the ceremony. Van Doren, Executive Director of the Lenawee Now, will be awarded an honorary doctor of humane letters degree.
Van Doren has been involved as a member of many of Lenawee County's charitable organizations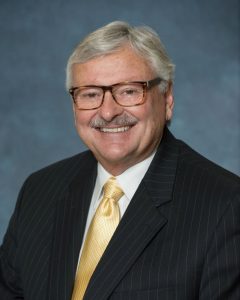 and dedicates much time and resources to those causes. In addition, Van Doren has served over 30 years and continues to serve as vice president and trustee of the philanthropic Sage Foundation.
Two Honors Program Candidates, Jared Brown (BBA Management and BA in Spanish) and Madeline Tamlyn (BA Psychology), will graduate during the ceremony. These students entered Adrian College showing academic excellence based on high school GPA and ACT scores. While at Adrian College they completed three colloquia, three honors-enhanced course options, and studied abroad in addition to their other college requirements.
To learn more about Adrian College and the commencement ceremony, visit adrian.edu or contact the Office of the Vice President and Dean of Academic Affairs at (517) 264-3888.
Tune into our local and state newscasts, anytime day or night, for this story and more.
#wlenradio #wlennews #lenaweenews