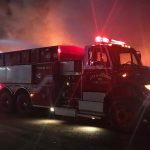 A scrap metal fire at a Delta, Ohio business drew in fire departments from several counties to fight it.
Crews were dispatched to Metal X, located south of the Ohio Turnpike on Ohio Highway 109, at around 5:30pm Monday night.
WLEN News was on scene, and obtained more information from Wauseon Fire Chief Rick Sluder: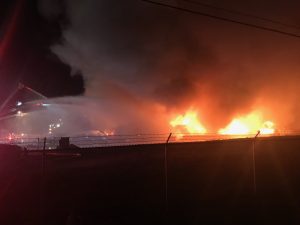 In all, roughly 15 department from 4 counties were called in, with several others covering stations across northwest Ohio and Southeast Michigan.
Lenawee County Fire Departments that responded included: Madison Township, Adrian Township, Fairfield Township, Morenci City, Hudson City, Riga Township, and Palymra Township.
A few of the Ohio departments that responded were: Delta, Waseon, Metamora, Napoleon, Lyons, Swanton, and German Township.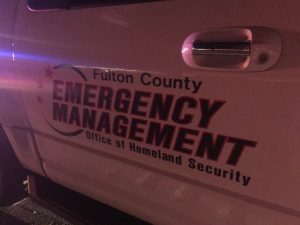 The volume of water needed was enough to force crews to truck some in from nearby reservoirs, and was a main challenge with fighting the fire.
As of Monday night, it was unknown how the fire was started and how long it will take to extinguish. Wauseon Fire Chief Rick Sluder said that these types of fires could take days to put out. He also reported that there were two minor injuries to firefighters from heat and being overworked.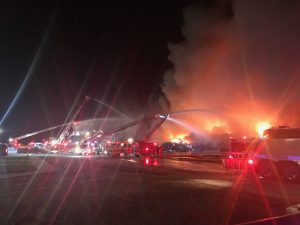 Chief Sluder did not know the cause of the fire as of the 9pm hour Monday night, and it will be
under investigation. Sluder told WLEN News that there was no concern of the fire possibly spreading to a gas or power line.
WLEN News will follow-up with the appropriate departments to get you the latest information.
Tune into our local and state newscasts, anytime day or night, for this story and more.
#wlenradio #wlennews #lenaweenews