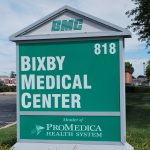 Our coverage of the women charged in the Adrian Autism Center abuse cases continues with pre trial hearings Tuesday in Lenawee County District Court in front of Judge Laura J. Schaedler.
Erinn Tiede of Adrian Township and Sarah Phillips of Raisin Township both had their 4th degree child abuse charges changed to 2nd degree child abuse charges. Both have a probable cause conference scheduled for 9am on January 15th… a preliminary examination is scheduled for January 22nd at 9am.
Online court records show that in addition to the changes in the child abuse charges, both women's assault and battery charges were adjourned for a pre trial at 9am on January 15th.
Both the probable cause conferences and pre trials will be before Lenawee County District Court Judge Laura J. Schaedler.
Tune into our local and state newscasts, anytime day or night, for this story and more.