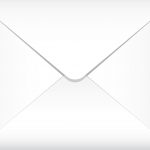 The numbers are in, and the "Stamp Out Hunger" Food Drive on May 12th was a great success here in Lenawee County. The total for 2018 was 20,042 pounds, only about 40 pounds less than last year. This was a significant amount considering the weather conditions. On the day of the food drive, carriers locally and nationwide collected non-perishable food items that residents put out by their mailboxes. All of the food collected will stay here in Lenawee County to benefit local food pantries.
Our local food drive will contribute to the national total, which should be calculated by July.
Tune into our local and state newscasts, anytime day or night, for this story and more.