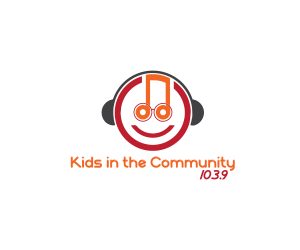 WLEN and Shoemaker Heating and Plumbing are looking for active kids in the Lenawee County community to be interviewed for the Kids in the Community segment that runs Thursdays at 3:45pm!
We're looking for a range of talents that can be anything from avid volunteers, award winners, club presidents, self starters, donation drivers, etc. Anything that sets them apart and makes them a good example for all of us to follow. Entrants must be 18 years of age or younger.
One lucky interviewee will win a $1000 scholarship from Shoemaker Heating & Plumbing.
Please email a description of the child you would like to nominate as well as their contact information to kids@wlen.com or mail it to the station at 242 W Maumee St., Adrian, MI 49221.
1-30-20 – Forrest & Devon Vernier
12-26-19 – Rebecca Terryberry
12-19-19 – Maddalynn Zellen
12-12-19 – Julia Lehman
11-21-19 – Jacob McKelvey
The following programs are available by request by emailing info@wlen.com.
Please include the title and date in your request.
2019-20 Featured Kids
11-14-19 – Brady McKelvey
11-7-19 – Zach Wright
10-31-19 – Ruthi Brogan
10-24-19 – Cole Shiels
10-17-19 – Ayla Tindall
10-10-19 – Dylan Stevens
9-26-19 – Tyler Bruggeman
2018-19 Featured Kids
6-20-19 – Annika Nelson
6-13-19 – Aiden Smith
6-6-19 – Jaden Benscoter
5-23-19 – Levi Peck
5-16-19 – Elizabeth Halfmann5-9-19 – Colin Whaley
5-2-19 – Cailin White
4-25-19 – Donovan Lilly
4-18-19 – Shane Shananaquet
4-11-19 – Andrea Ramirez
3-28-19 – Caroline Lewis
3-21-19 – Jackson Ledyard
3-14-19 – Jake Schwartz
3-7-19 – Zach Thompson
2-28-19 – Liam DiPietro
2-21-19 – Dylan Day
2-7-19 – Veda Arno
1-31-19 – Wyatt Vaughn
1-17-19 – Will Conrad
1-10-19 – Anabelle Rosen-Hurley
1-3-19 – McKinzie Nicolai
12-27-18 – Mya Hiram
12-20-18 – Sophie Whelan
12-13-18 – Keeli Huff
12-6-18 – Zach Morice
11-29-18 – London Rising
11-22-18 – Olivia Durbin
11-15-18 – Sydney Brown
11-8-18 – Emily Armentrout
11-1-18 – David Langley
10-25-18 – Cole Gallant
10-18-18 – A.J. Howard
10-11-18 – Caleb Grieser
9-27-18 – Kaitlyn Snead
9-20-18 – Grace Trombley