Every Monday night at Fricker's in Adrian, John Koehn of WLEN interviews Adrian College's Men's NCAA Ice Hockey Coach, Adam Krug.

Koehn also interviews Adrian College's Basketball Coach Kyle Lindsey.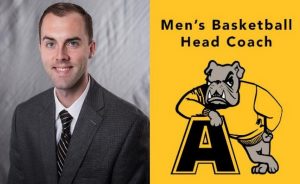 And Siena Heights University's Basketball Coach Joe Pechota.

Stop by Frickers in Adrian from 6:30 – 7:30 to enjoy some wings and a drink during the show! You can also listen in on 103.9fm. If you happen to miss the show on air and can't catch it in person, stop by our website and we will have it for you.
Coaches Show from January 29th, 2018