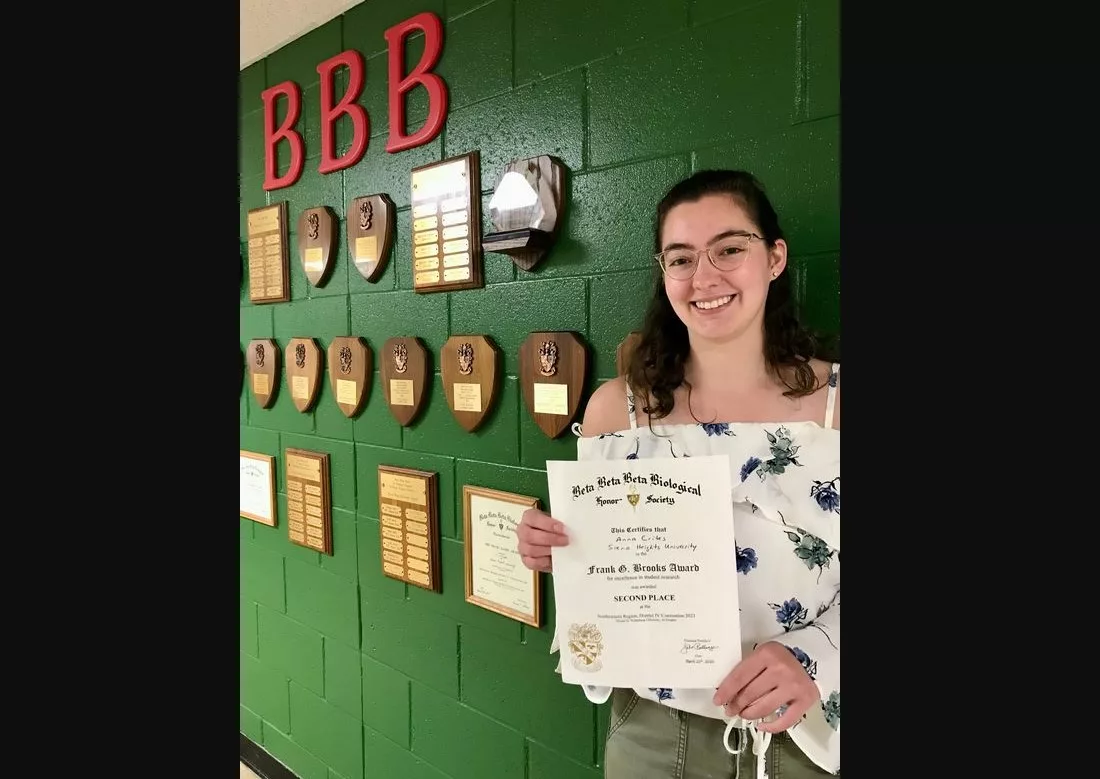 Adrian, MI – Siena Heights University biology major Anna Crites recently earned a second-place award from the Beta Beta Beta Biological Honors Society, earning the Frank G. Brooks Award for excellence in undergraduate research.
Crites presented 'The Effect of Static Electromagnetic Field Exposure on the Irritability and Anxiety-Like Behaviors of Rats' at the Northeast 4 District Beta Beta Beta conference at Wittenberg University.
Her research presentation was evaluated by three judges, who assessed her project based on originality, organization, knowledge, and clarity.
Crites graduated Summa Cum Laude in May after successfully double-majoring in biology and in psychology.
She was awarded the STEM Outstanding Student Award and, in the fall, will be starting a Ph.D. program at Kent State University.
Tune into our local and state newscasts, anytime day or night, for this story and more.
#wlenradio #wlennews #lenaweenews