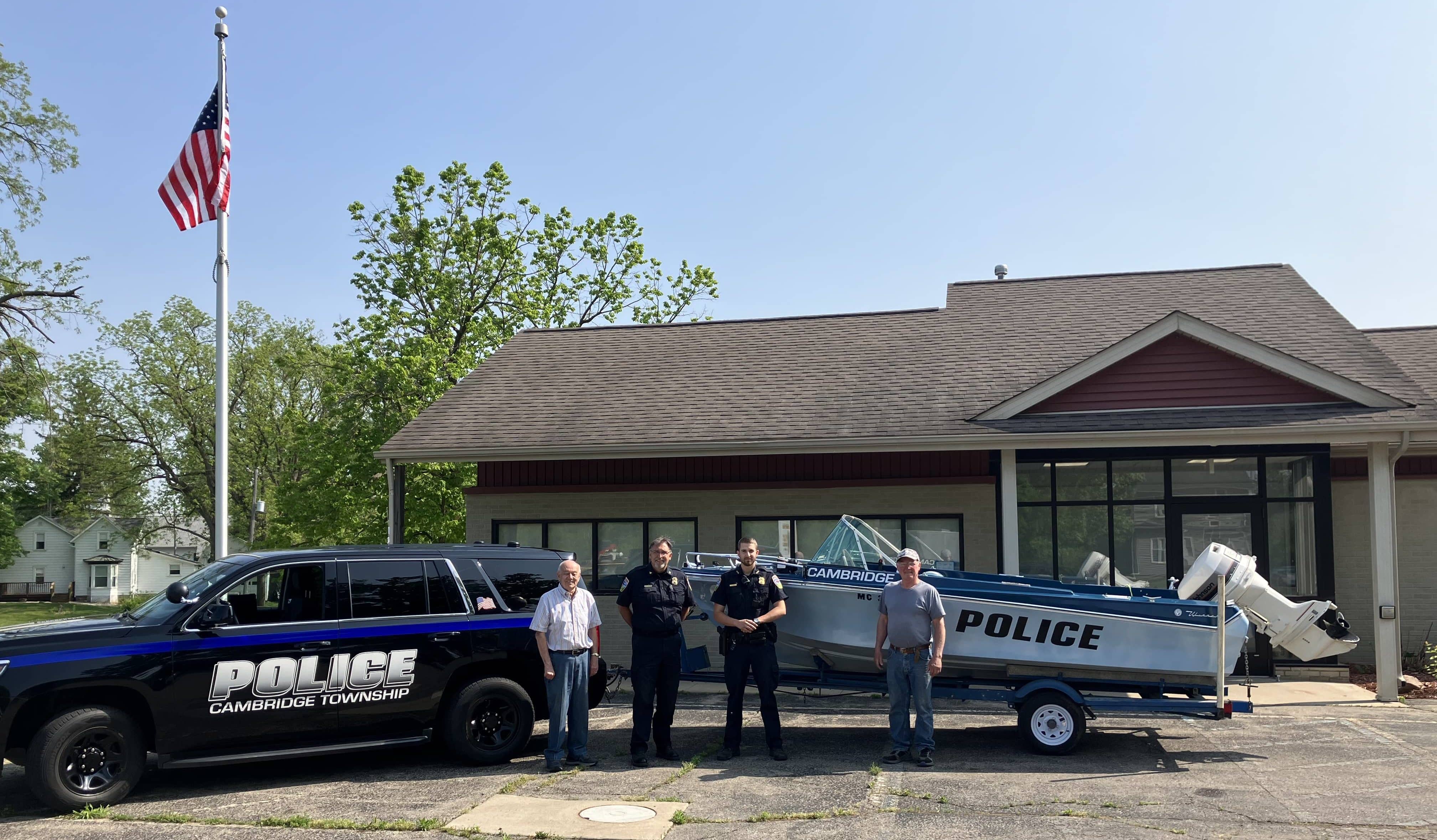 Onsted, MI – The Cambridge Township Police Department has started implementing boat patrols to their list of services offered this boating season…and will soon be relocated to a new police station on M-50 at Springville Highway.
Chief Jeff Patterson talked to WLEN News after giving a tour of the former doctor's office building that is being converted into the new police station. He said that the cost to the Township taxpayers turned out to be a significant lower, compared to the costs for a potential addition to the Cambridge Township Hall off of Onsted Highway…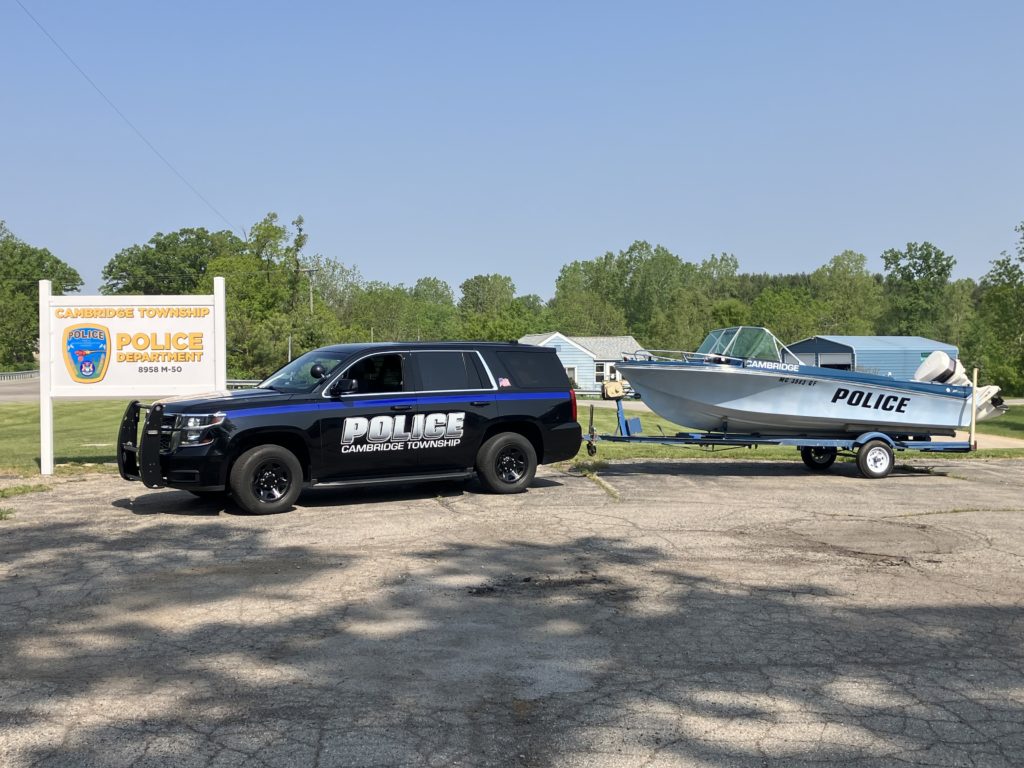 Chief says that they currently have bids out to construct a garage for vehicle storage, and that within 6 weeks or so the community should start to see progress. Patterson said that the building on M-50 and Springville was a good fit for the Police Department, but also says that there's still an issue with what to do with the Fire Department…
The Cambridge Township Police Department had a boat donated to them so they could conduct regular rounds on the lakes, and respond to calls for various situations.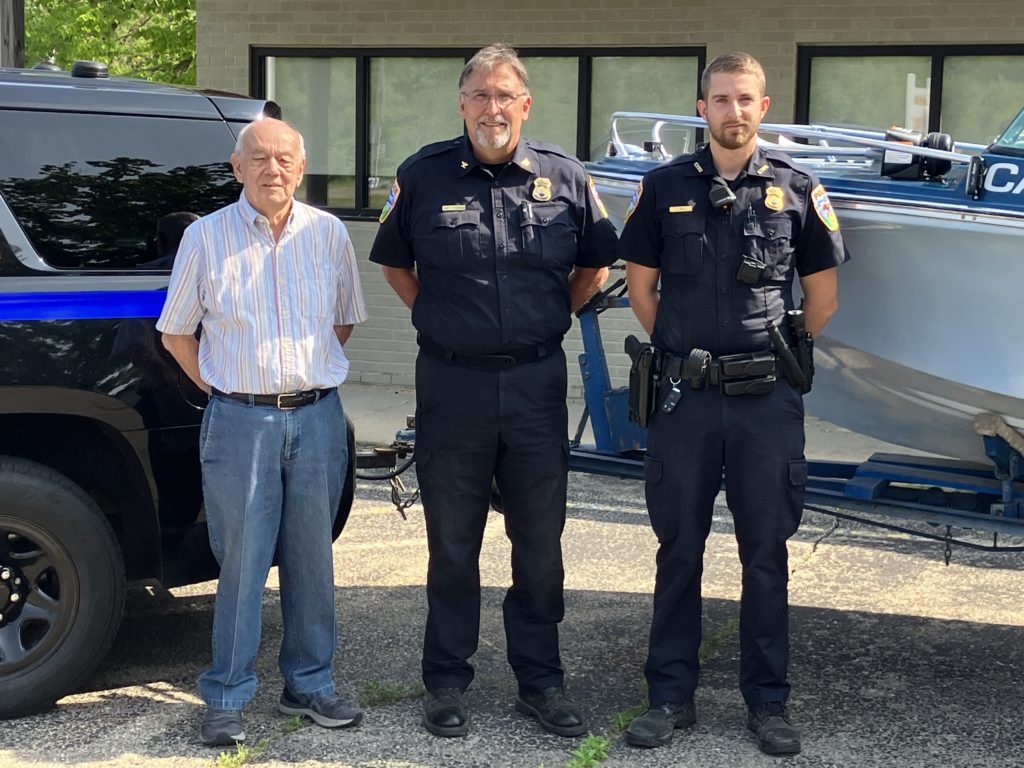 The Township is home to many lakes, large and small. Police Chief Jeff Patterson talked about the 1971 Marathon vessel…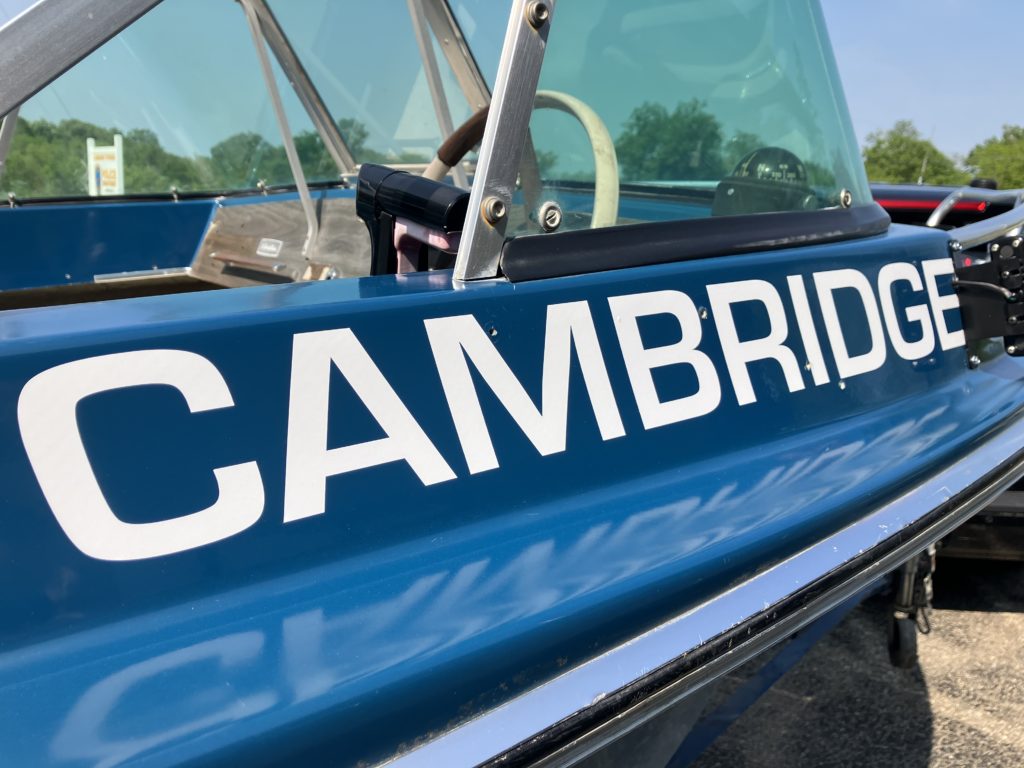 Township Supervisor Bill Gentner says that the board of trustees is glad the Police Department will be moving into the new building shortly. He also thanked all the volunteers that got the boat ready for launch…
Tune into our local and state newscasts, anytime day or night, for this story and more.
#wlenradio #wlennews #lenaweenews
*Robert Deaton is on the right side of the featured image. Deaton is doing construction work inside the new Police Station. He works in Maintenance for Cambridge Township*