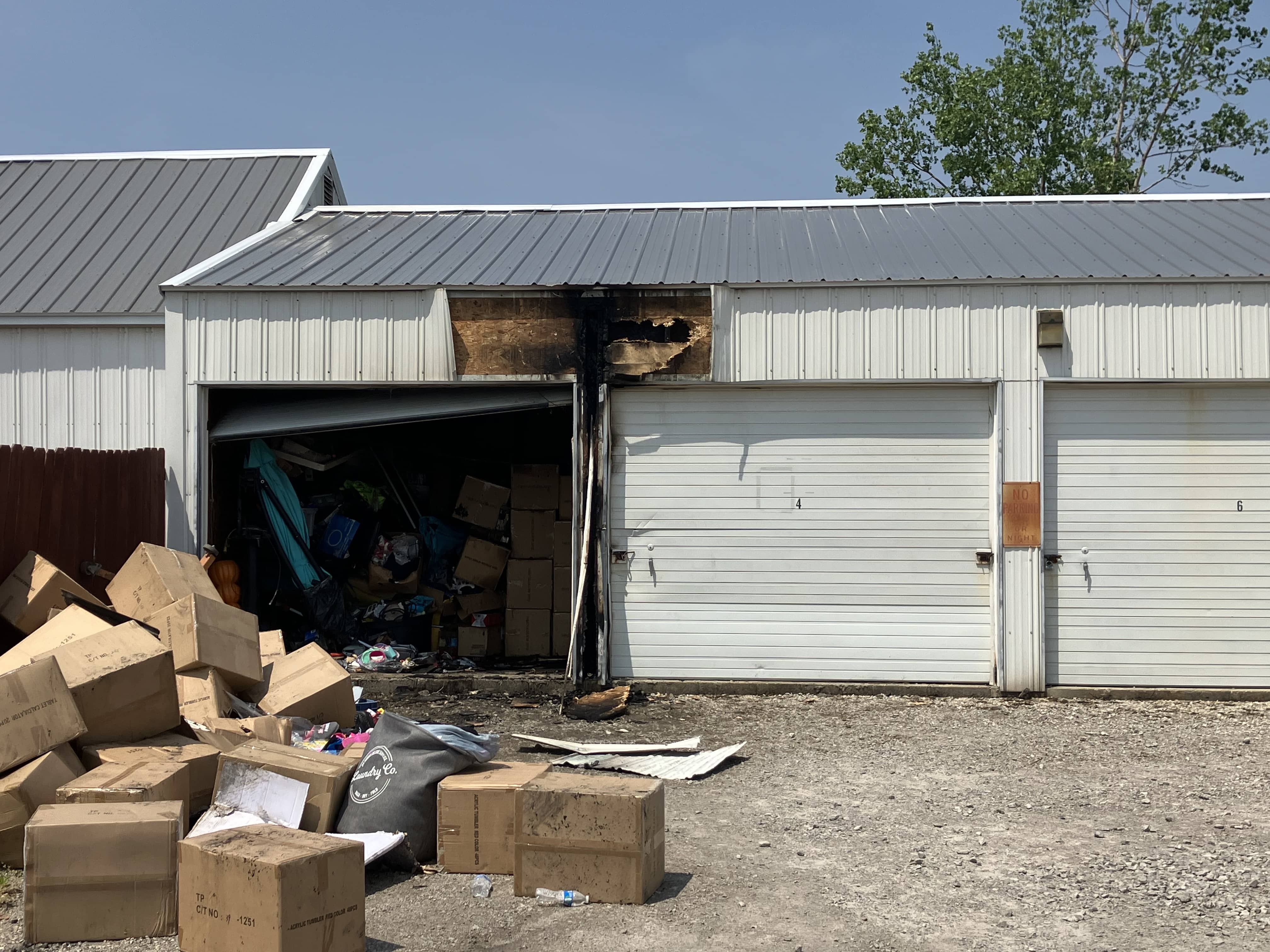 Adrian, MI – A fire at a storage unit facility in Adrian Wednesday afternoon damaged items being kept there. Adrian Fire Department Chief Aric Massingill says that the department responded to smoke coming from a storage building on the corner of Maumee and Dean Streets at 12:36pm.
The first units arrived within 5 minutes, and found smoke coming from the building, with a small amount of fire showing from between two units. Heavy smoke conditions were found in four of the units and in the attic.
AFD says that the fire was contained to a single stud space between doors with minimal spread into the attic space. The fire was extinguished within 10 minutes of arrival and overhaul continued for about 30 minutes.
Due to the location of the fire and no apparent ignition source in the area, the Adrian Police Department was requested to the scene. Adrian Police and Madison Township Fire Department fire investigators determined that the fire did not appear to be malicious in nature.
The Adrian Fire Department was assisted by Adrian Police Department, Adrian Township, and Madison Township Fire Departments. There were no reported injuries.
Tune into our local and state newscasts, anytime day or night, for this story and more.
#wlenradio #wlennews #lenaweenews