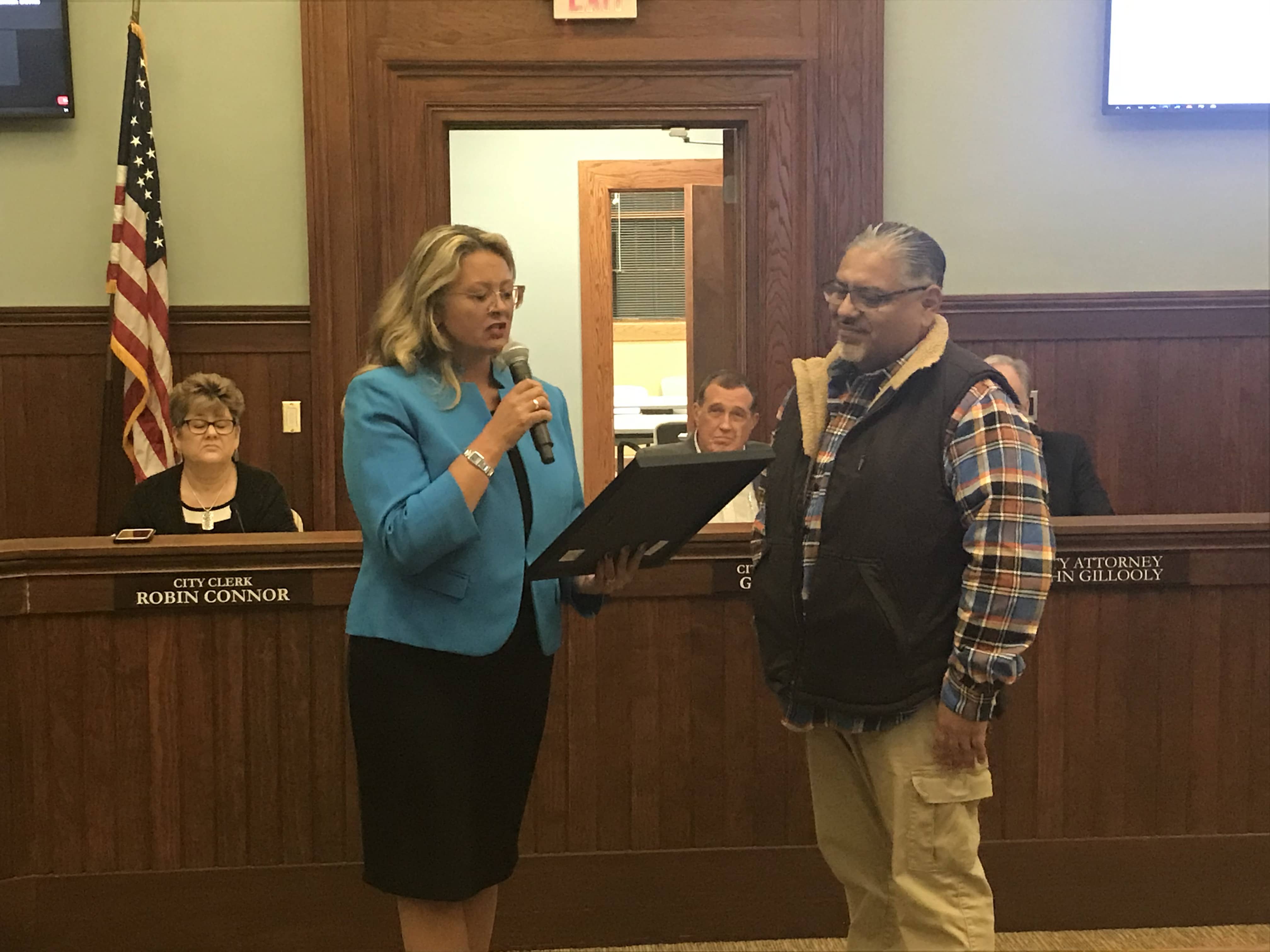 Adrian, MI – Rudy Flores, from Adrian, was recently recognized as a "Michigan Hero" by Governor Gretchen Whitmer.
Flores is a human rights advocate for migrant workers and their families. He uses his insight on working conditions to advocate for families and connect them to resources. Rudy's work and empathy has helped migrant workers feel loved, cared for, and appreciated.
In addition to this essential work, Rudy also currently serves on the board of education for Adrian Public Schools… though he did not seek re-election this year.
Flores was read a proclamation by Adrian Mayor Angie Heath at the recent meeting of the Adrian City Commission. He spoke to WLEN News about receiving the proclamation, and talked about his "calling" and his family's support….