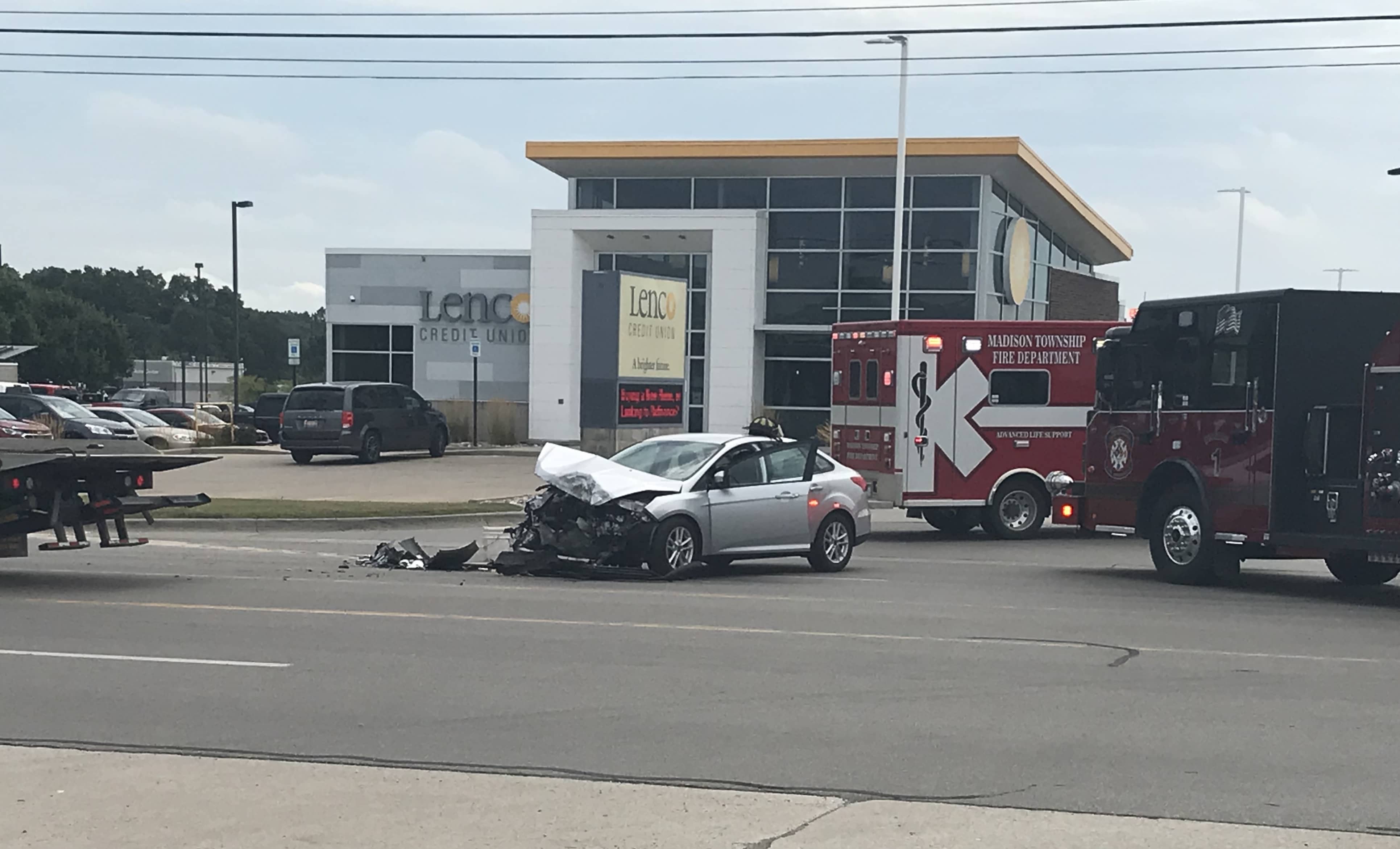 Madison Twp., MI – The driver of a passenger vehicle sustained minor injuries in a two-vehicle crash in front of Dollar Tree early Thursday afternoon.
Madison Township Police Lieutenant David Gentner told WLEN News on the scene that the woman driving the passenger vehicle at around 1pm was pulling out of the parking lot, when the car had a mechanical issue and continued into traffic.
The car collided with the rear tires of a semi truck. She was treated on scene and was taken home.
The Madison Township Fire Department, Michigan State Police, Department of Natural Resources, and Poe's Towing assisted on scene.
Tune into our local and state newscasts, anytime day or night, for this story and more.
#wlenradio #wlennews #lenaweenews