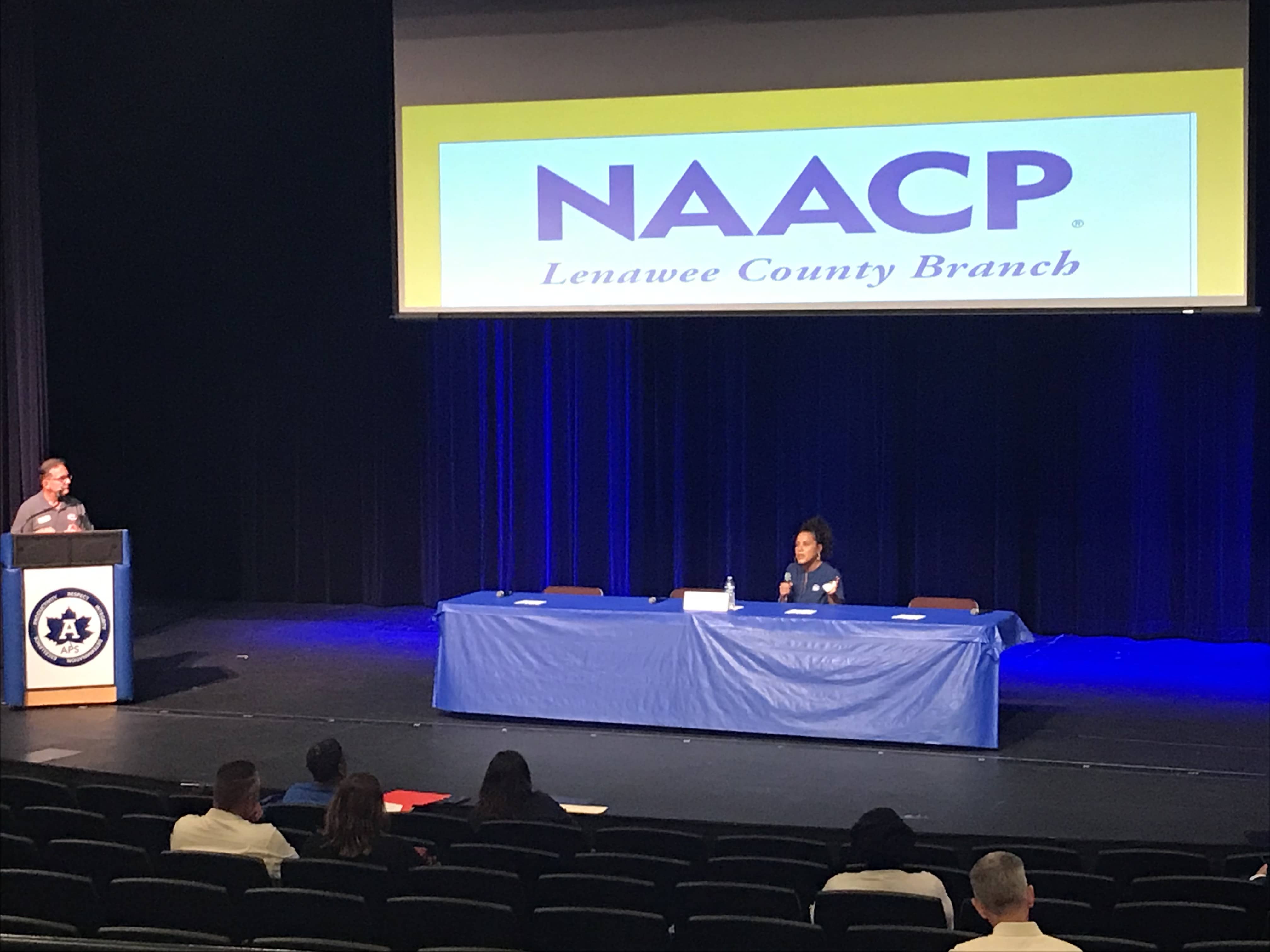 Adrian, MI – The Lenawee County Chapter of the NAACP held their candidates forum Thursday night at the Adrian High School Performing Arts Center.
Individuals vying for votes from local constituents, for multiple offices, answered questions about several topics that were selected by the local Chapter.
WLEN's Dale Gaertner asked Katybeth Davis, a candidate for the Michigan District 16 Senate seat, about gas prices and inflation…
WLEN News will continue our coverage of the forum in future newscasts.
Tune into our local and state newscasts, anytime day or night, for this story and more.
#wlenradio #wlennews #lenaweenews