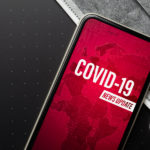 Lenawee County, MI – 16.5% of the total population of Lenawee County has been infected with COVID-19, according to data from the Lenawee County Health Department and the Census.
There were 109 new confirmed cases as of Wednesday, with two new deaths in Lenawee since our last report on Tuesday.
17% of the total population of the State of Michigan has had COVID-19, with over 28,000 new cases added to the total from Tuesday and Wednesday.
Looking at the number of COVID-19 deaths… in Lenawee, 1.5% of people infected died from COVID-19. That number is equal to 0.25% of the population of the county.
For the state of Michigan, 1.65% of the people in Michigan that have had COVID-19 passed away…that is equal to 0.28% of the total population.
Tune into our local and state newscasts, anytime day or night, for this story and more.
#wlenradio #wlennews #lenaweenews