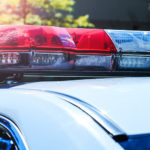 Monroe, MI – A threat against two schools in Monroe County this week led to the apprehension of a 15-year-old Monroe Public Schools student.
Sheriff Troy Goodnough reported that on Monday afternoon, school administration and resource officer became aware of the threat made against both Monroe and Orchard High School.
The threat, to shoot up the schools, first appeared on Snapchat and was later shared on other social media platforms.
According to the sheriff's office, information gathered during the investigation indicates the motive appears to be an attempt to have school canceled.
The parents of the 15-year-old student cooperated with the investigation.
The case has been turned over to the Monroe County Prosecutor's Office for review and a charging decision.
Tune into our local and state newscasts, anytime day or night, for this story and more.
#wlenradio #wlennews #lenaweenews