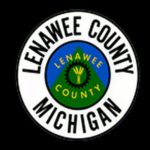 Adrian, MI – The Lenawee County Board of Commissioners plan to vote on the next step for Project Phoenix tonight at a special meeting.
The group will be deciding on the economic and environmental feasibility of the project… basically if the project makes sense based on economic projections and environmental concerns.
Project Phoenix, as presented in draft-form, is a multi-use business/recreational facility that would be built on the property of the former Tecumseh Products site.
Several governing bodies have either shown support, or opposition, towards the project. The City of Tecumseh and Village of Blissfield have formally voted 'for' it…while the City of Morenci and Deerfield Township have voted 'against' the idea.
The Adrian City Commission did not vote to either support or oppose Project Phoenix because they felt that… based on a recent pre meeting discussion… that there was not enough information in terms of funding sources to know if or how many taxpayer dollars are going into the project.
The County Commission will hold their special meeting tonight at 7pm in the Old Courthouse in Adrian.
Tune into our local and state newscasts, anytime day or night, for this story and more.
#wlenradio #wlennews #lenaweenews