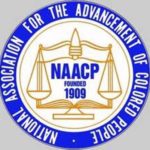 Adrian, MI – The Lenawee County NAACP will be holding their 27th Annual Freedom Fund Banquet later this month in Adrian.
The keynote speaker will be John E. Johnson, Jr., Executive Director of the Michigan Department of Civil Rights. The theme of the night will be "fighting forward toward justice, equality, and change."
The Freedom Fund Banquet will be Sunday October 24th, beginning at 3:30pm with a meet and greet. Dinner will be at 4pm. Both will take place at the Adrian College Tobias Room off of Madison Street.
Tickets are $50. For more information, contact the Lenawee County NAACP.
Tune into our local and state newscasts, anytime day or night, for this story and more.
#wlenradio #wlennews #lenaweenews