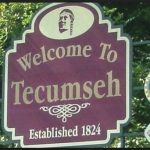 Tecumseh, MI – Select Tecumseh City streets will be milled beginning next week.
Department of Public Works Superintendent Troy Rohrbach said in an email to WLEN News that beginning Monday, September 20th, the City Streets that are currently under construction will begin being milled (those with curb repair/orange cones).
Do not park on the street in those areas until paving has been completed. If you have any questions, contact Superintendent Rohrbach, at (517) 423-1443 or trohrbach@tecumseh.mi.us.
Dates may be subject to change due to the Contractor's schedule.
Tune into our local and state newscasts, anytime day or night, for this story and more.
#wlenradio #wlennews #lenaweenews