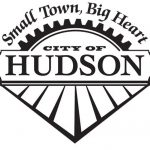 Hudson, MI – The City of Hudson Department of Public Works will be starting their annual Fall Clean Up of Maple Grove Cemetery next month.
Clerk Jeaniene McClellan said in an email to WLEN News that any memorials that people would like to retain should be removed before October 1st.
New memorials and decorations may be placed beginning November 1st.
Tune into our local and state newscasts, anytime day or night, for this story and more.
#wlenradio #wlennews #lenaweenews